BOMB SQUAD
Maze Games -Kifisia (COMMING SOON)
---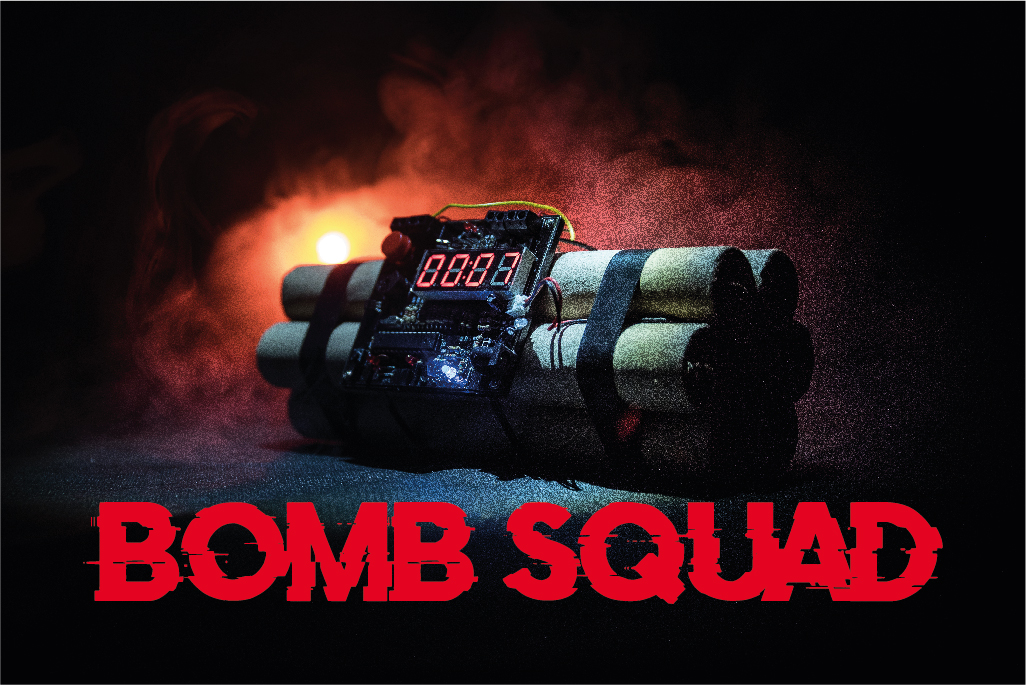 DESCRIPTION
The Annual Bomb Conference takes place for the first time in Greece. Only the best of the best have been invited.
An unexpected call ruins the festive mood. The unknown voice at the other end of the line informs you that a bomb is going to explode in 60 minutes.
Truth or lie, you have to investigate it quickly. It is the first time in your career that your own lives are in your own hands.
PRICE LIST
2 players

36€

3 players

45€

4 players

52€

5 players

55€

6 players

60€
Price List
Per Player

Total

2 player

18€

36€

3 player

15€

45€

4 player

13€

52€

5 player

12€

60€

6 player

11€

66€